Year 4 Updates
Welcome to Year Four
This year, the children in Year Four will be taught in Heron Class or Osprey Class.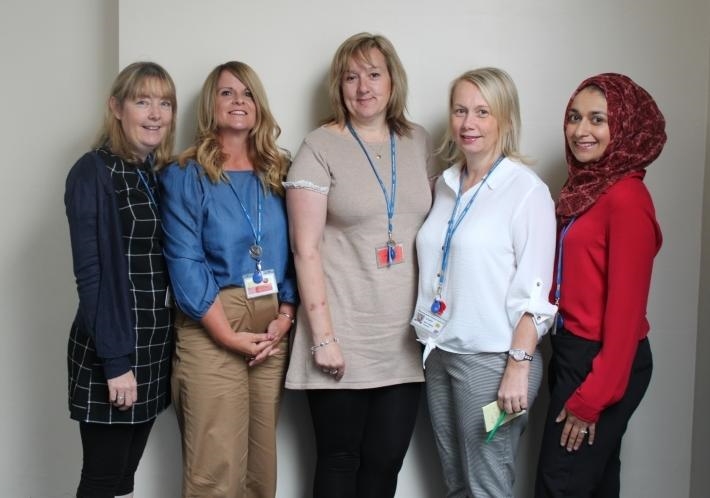 Mrs O'Bee will teach full time in Heron Class while Mrs Chishty and Miss Culverhouse will share the teaching during the week in Osprey Class. Mrs Chishty will teach on a Monday to Wednesday and Miss Culverhouse will teach on Thursday and Friday.
We have very much enjoyed establishing a new team and working together to further develop the year 4 curriculum to ensure we have themes that will inspire and provide opportunities for learning in a range of different ways. Our recipe for success in Year 4 includes a variety of themes: Aviators, Chocolate, Dragons, Exploring Europe, Extreme Earth and the Romans. A dash of excitement will be added during our 'Wow days'. A splash of your involvement will be included through the opportunities we have planned for the children to share some of their work with you, their family. Some trips away from the school site will provide the icing on the cake!
The children will have the additional support of Mrs Loake and Mrs Jarrett to ensure that we provide every child with the best possible learning journey.
A little bit about Miss Culverhouse:
I came to Meadowside in 2017, after having taught in a much smaller school. It has been a wonderful experience getting used to working in a larger school and the staff and children helped me to settle in really quickly. I am thrilled to be part of Year Four's learning journey again this year and am particularly excited to be teaching topics on a couple of my favourite things – Chocolate and the Romans!
A little bit about Mrs Chishty:
I've been at Meadowside since 2016 and have loved every minute of it. We have a wonderful school and I am proud to be a part of it. I am looking forward to moving back into KS2 as part of the Year Four team. We have lots of wonderful things installed for this year and I can't wait to share this learning experience with you.
A little bit about Mrs O'Bee
I believe this will be my thirteenth year teaching at Meadowside and I am delighted to be taking up a new challenge starting a fresh in Year Four. I am an experienced teacher but I still relish new experiences. I'm very much looking forward to being part of this enthusiastic team and taking all of our new Year Four children on their learning journeys.
Year 4 Curriculum Letters