Our School
Meadowside Junior Leadership Team (JLT)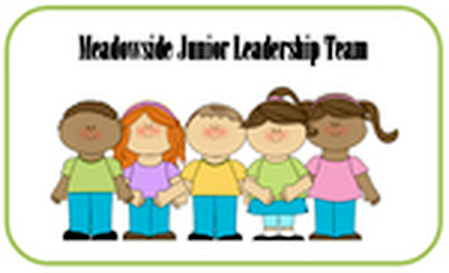 Each school year, every class at Meadowside Primary holds a Junior Leadership Team (JLT) election. The election is open to all children. Candidates who select to put themselves forward for the election complete a manifesto. The manifesto is shared with the class to explain why they would be a good councillor before the class vote takes place. The children elected by each class form the Meadowside Junior Leadership Team (JLT).
This year our Year Six pupils took park in Head Girl and Head Boy elections. Our Head Boy, Head Girl and deputies represent year Six and help to run our school council.
Our Junior Leadership Team meet every three weeks on a Wednesday at 10.20am to share concerns and successes within our classes. At each meeting we work on a school improvement challenge which comes from our Senior Leadership Team. So far this year we have worked on improving our lunch times, celebrating birthdays at Meadowside and we have just started working on improving our school clubs.
Year 4 Knowledge Organisers